Consortium des Équipements de Calcul Intensif
Funded by F.R.S.-FNRS
About
CÉCI is the 'Consortium des Équipements de Calcul Intensif'; a consortium of high-performance computing centers of UCL, ULB, ULg, UMons, and UNamur. Read more.
Quick links
Photo Gallery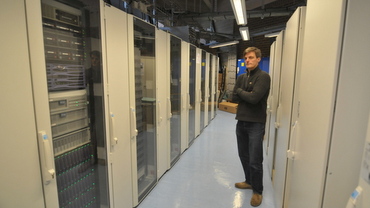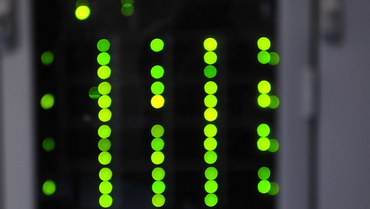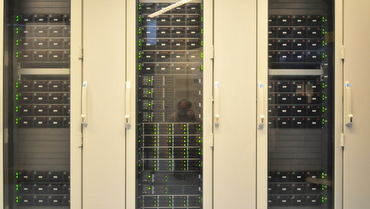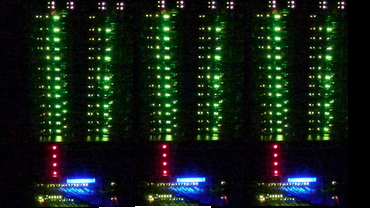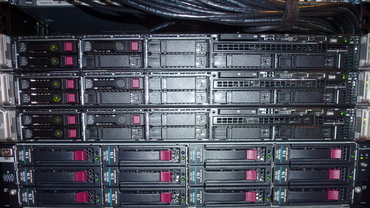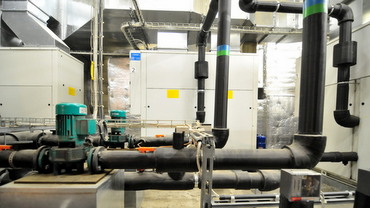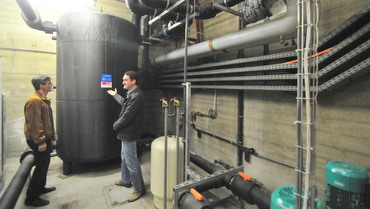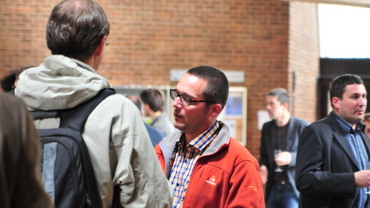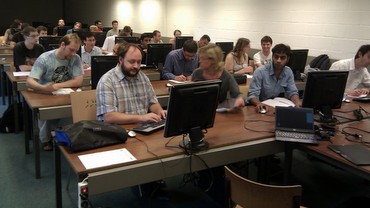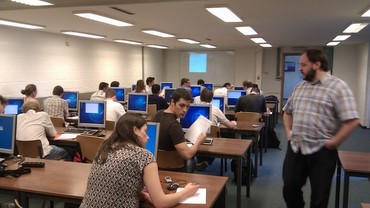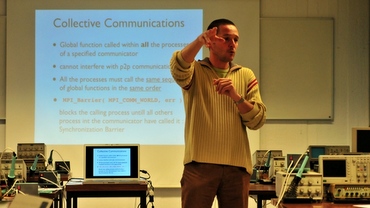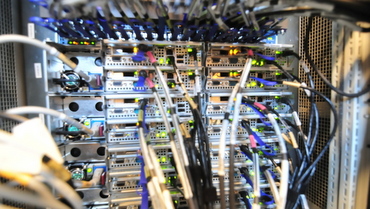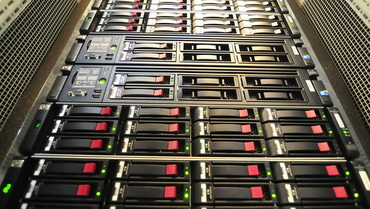 New! Slurm script write aid.
Have you tried the Submission Script Generation Wizard
to create your job scripts? Discover it here and tell us what you think!
Latest News
Monday, 03 March 2014
22,260,000 core-hours on PRACE Tier-0 clusters allocated to CÉCI users. Be the next one!
Jean-Christophe Charlier and Nicolas Leconte (UCL), and Samir Sid and Vincent Terrapon (ULg) have been allocated time on Tier-0 clusters, respectively in the context of the 8th Regular Call and for a preparatory access. Congratulation to them.
As the 9th Call for Proposal is now open, do not hesitate to apply.
Thursday, 27 February 2014
NIC4 installed at ULg
The sixth CECI cluster, NIC4 has entered production. It is installed at ULg. NIC4 features 120 compute nodes with two 8-cores Intel E5-2650 processors at 2.0 GHz and 64 GB of RAM (4 GB/core), interconnected with a QDR Infiniband network (2:1 blocking factor), and having exclusive access to a fast 144 TB FHGFS parallel filesystem. From today, you can access it with your CÉCI credentials.
Tuesday, 21 January 2014
Media coverage of the Tier1 inauguration
The CÉCI has often been referred to in the press coverage of the inauguration of the Tier-1 Supercalculateur at Cenaero on Monday, January the 20th.
The following news bulletins excerpts feature members of the CÉCI being interviewed. They all date Jan 20th.
Some articles: