Consortium des Équipements de Calcul Intensif
6 clusters, 10k cores, 1 login, 1 home directory
About
CÉCI is the 'Consortium des Équipements de Calcul Intensif'; a consortium of high-performance computing centers of UCLouvain, ULB, ULiège, UMons, and UNamur. The CÉCI is supported by the F.R.S-FNRS and the Walloon Region. Read more.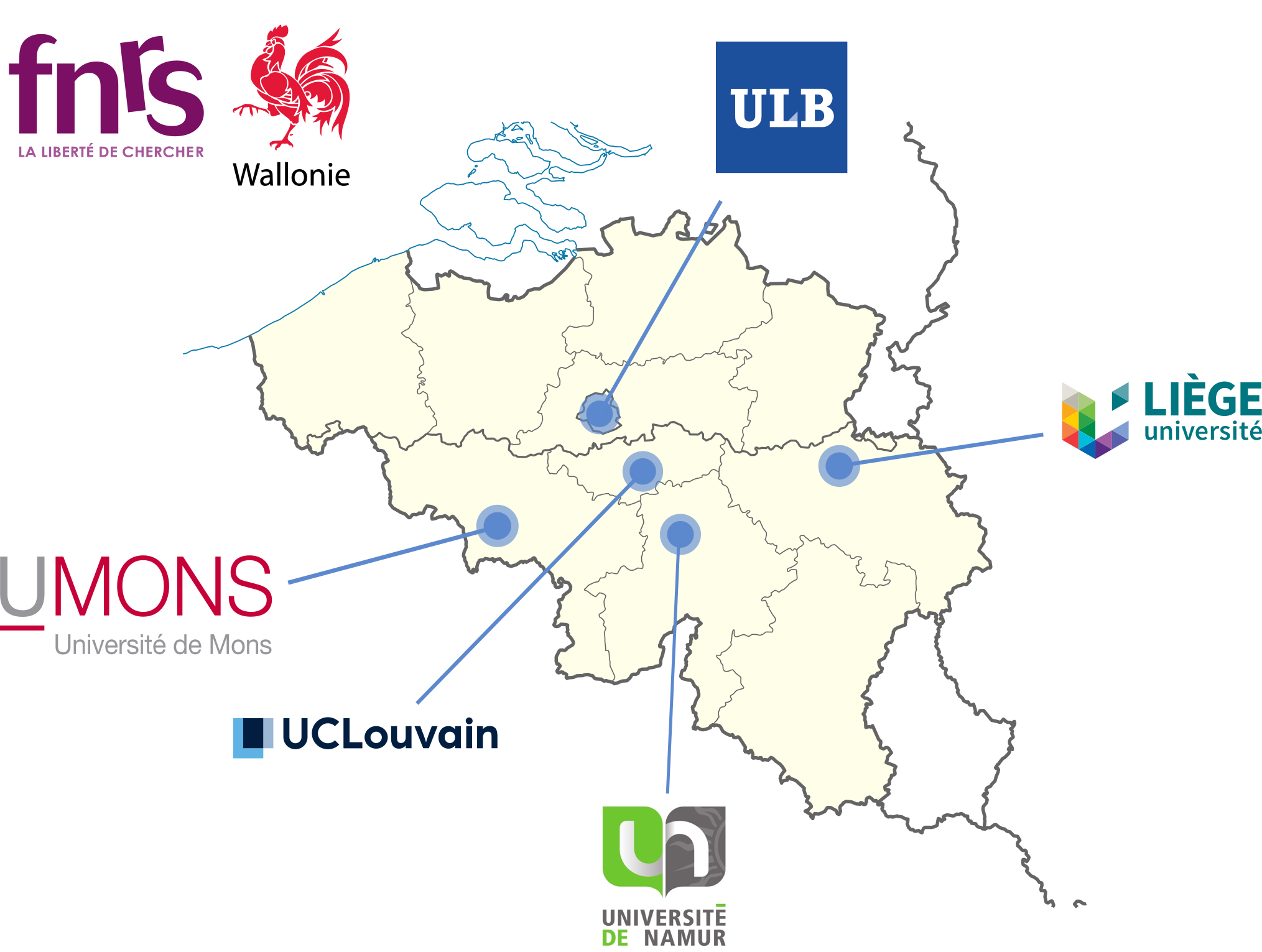 Quick links
Quick search
Photo Gallery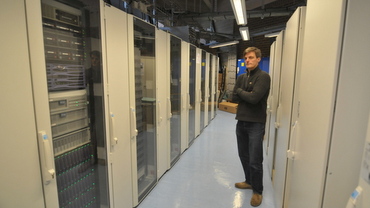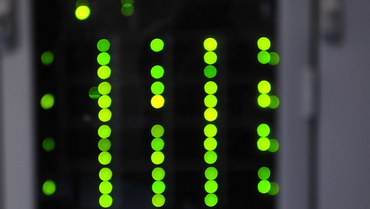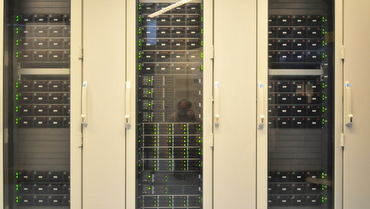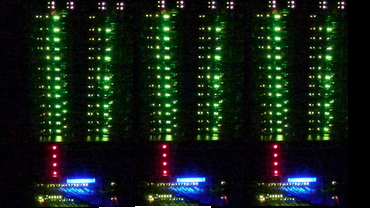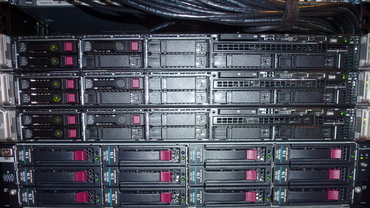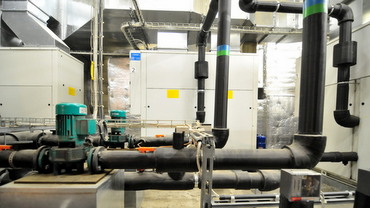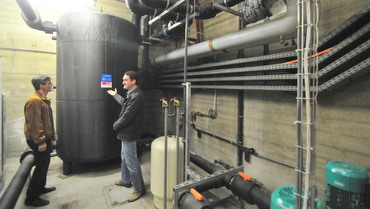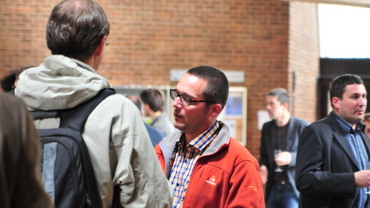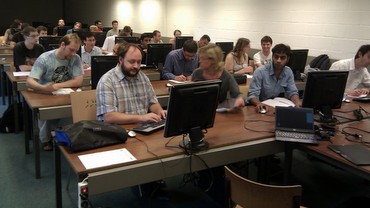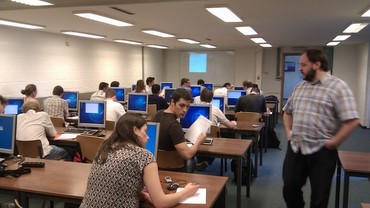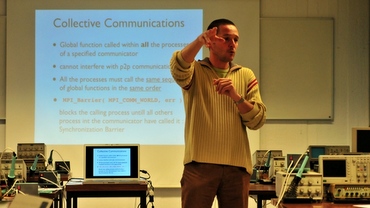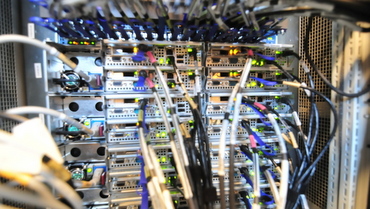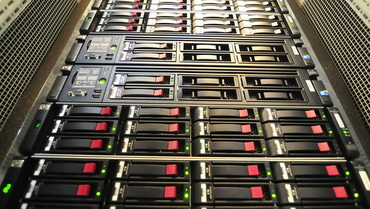 11th CÉCI scientific meeting
The 11th CÉCI scientific meeting will take place on Thursday, April 25, 2019, at ULB.
Latest News
Monday, 04 June 2018
LEMAITRE3 installed at UCL
Lemaitre3 is now operational and replaces Lemaitre2, which will be decommissioned this Summer. It has 80 nodes (SkyLake 2.3 GHz, 24CPUs, 96GB RAM) interconnected with the Intel OmniPath Architecture and more than half a petabyte of scratch space.
Tuesday, 08 May 2018
Dragon1 cluster featured in a Belnet article
The Dragon1 CÉCI cluster is highlighted in an interview from Belnet to Chantal Poiret, professor in Information and Communication Technology at the University of Mons.
Follow this link to read the complete note.
Thursday, 03 May 2018
Survey on Big Data and Machine Learning needs
We are conducting a survey about current and future High Performance Data Analysis (HPDA) works & needs, covering BigData, DeepLearning, MachineLearning, AI & co. Research groups already active in those fields are our primary center of interest. However, those moving or intending to move into those fields are welcome to fill the survey too. Our objective is to identify concrete hardware and software requirements for the future CECI Vega2 cluster which will be oriented towards HTC (High Throughput Computing) and HPDA.
You are therefore cordially invited to follow this link and fill the survey.
Monday, 26 March 2018
10th CÉCI Scientific Meeting
The next CÉCI scientific day will take place on May 4th in Namur.
Details and registration here.
Friday, 16 March 2018
PRACE Call for Proposal
PRACE has issued the 17th call for Proposals. Deadline: 2nd May 2018, 10:00 CET; Stake: Single-year and Multi-year proposals starting 2nd October 2018; Resources: Joliot-Curie, Hazel Hen, JUWELS, Marconi, MareNostrum IV, Piz Daint and SuperMUC.
Let us know if you apply and participate!